2022-03-30 - PRESS RELEASE
GH2 increases the capacity of its green hydrogen-based eFuel production plant project in the port of Bordeaux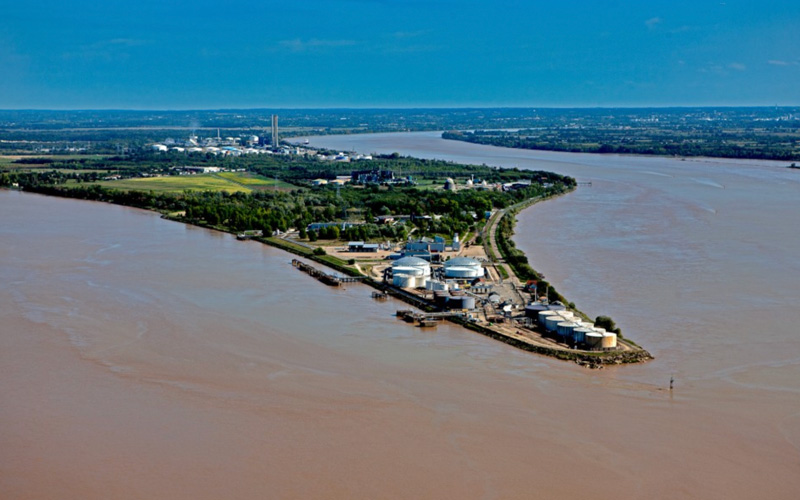 GH2, a French-based company with international activities, specializing in the design, structuring and development of production facilities for renewable and low-carbon hydrogen and its derived green molecules, consolidates its agreement with the Grand Port Maritime de Bordeaux allowing the eventual increase of its eFuel project on the Ambès peninsula, on the Atlantic coast in France.
Thanks to this agreement, the eFuel production plant, named GH2 Ambès, intends to triple its electrolysis capacity to reach 300 MegaWatts. GH2 is thus accelerating the scale-up of its project, involving all of its various partners with this ambition. GH2 is thus positioning itself as a key player of the Energy Transition, so to meet the European objectives of sustainability and independence. The project's increased scale and ambition will be accompanied a first capital increase with interested investors. This will accelerate the development of the project and, once the final investment decision has been taken, planned in 2024, its construction. With the finalization of the advanced engineering studies that will be carried out over the next 12 months, the commissioning of the plant is scheduled for the year 2027.
The green hydrogen produced by the GH2 Ambès project will be used directly for the local production of eFuel for industry and mobility uses, including the bunkering of tomorrow's zero emission ships. When fully operational, the plant will create nearly 50 direct jobs, plus the indirect jobs created throughout the regional hydrogen sector.